Born
23 May 1922 in Lisavague, Tandragee, Co. Armagh, Northern Ireland, United Kingdom
Died
6 December 2000 in Richhill, Co. Armagh, Northern Ireland, United Kingdom
Buried
8 December 2000 in Mullavilly Parish Church, Tandragee, Co. Armagh, Northern Ireland, United Kingdom
With the death of Robert, this branch of the Speers family tree comes to an end.
GENERAL NOTES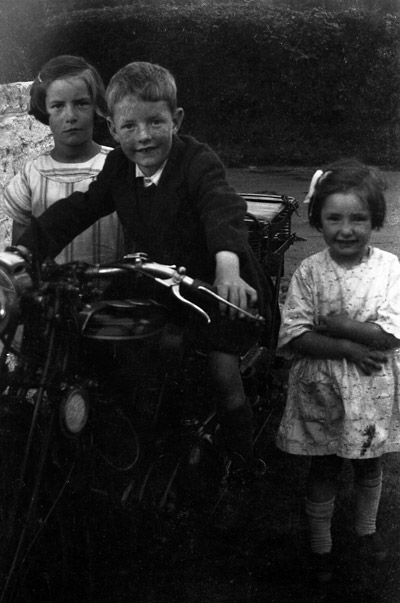 Ruby, Bobby and Mabel Speers with Bob Sinton's motorbike 1929

[RFSS Jul 2010]
This site is completely

FREE

but it does need money for upkeep.
If you would like to contribute then please click on the Donate button.
Thank you for your support.
Produced using software developed by Bob & Robert Sinton All rights reserved © 2002 - 2020 Sinton Family Trees